Finish Line Deals at Macy's
This post may contain affiliate links. Click to read our Disclosure Policy . Click to read our Privacy Policy
This post is sponsored by Sivan Social. All comments and opinions are my own.
If you're looking for deals on active wear, see these Finish Line Deals at Macy's to get moving!
Finish Line Deals at Macy's
I love end of season sales, and right now we can score some nice deals on Finish Line apparel and products at Macy's. Save up to 60%!
This is great timing for those of us who are trying to get more active after the holidays– well, after 2020 in general! Having a couple new pieces in my own workout collection always helps me stay motivated. Active wear can be pretty pricy, so I always look for clearance and end of season deals like this one when I shop for good quality pieces.
See the Sale Here:
Save Up to 60% on Select Items During the Finish Line End of Season Sale at Macy's! Dates: 12/25 – 1/18. Restrictions apply.
My Favorite Pick from these Finish Line Deals at Macy's:
When I headed over to check out the sale, I quickly spotted these fun New Balance Women's Fuelcore Walking Shoes from Finish Line. These are definitely my favorite pick, since I just got a similar pair a couple weeks ago and I love them!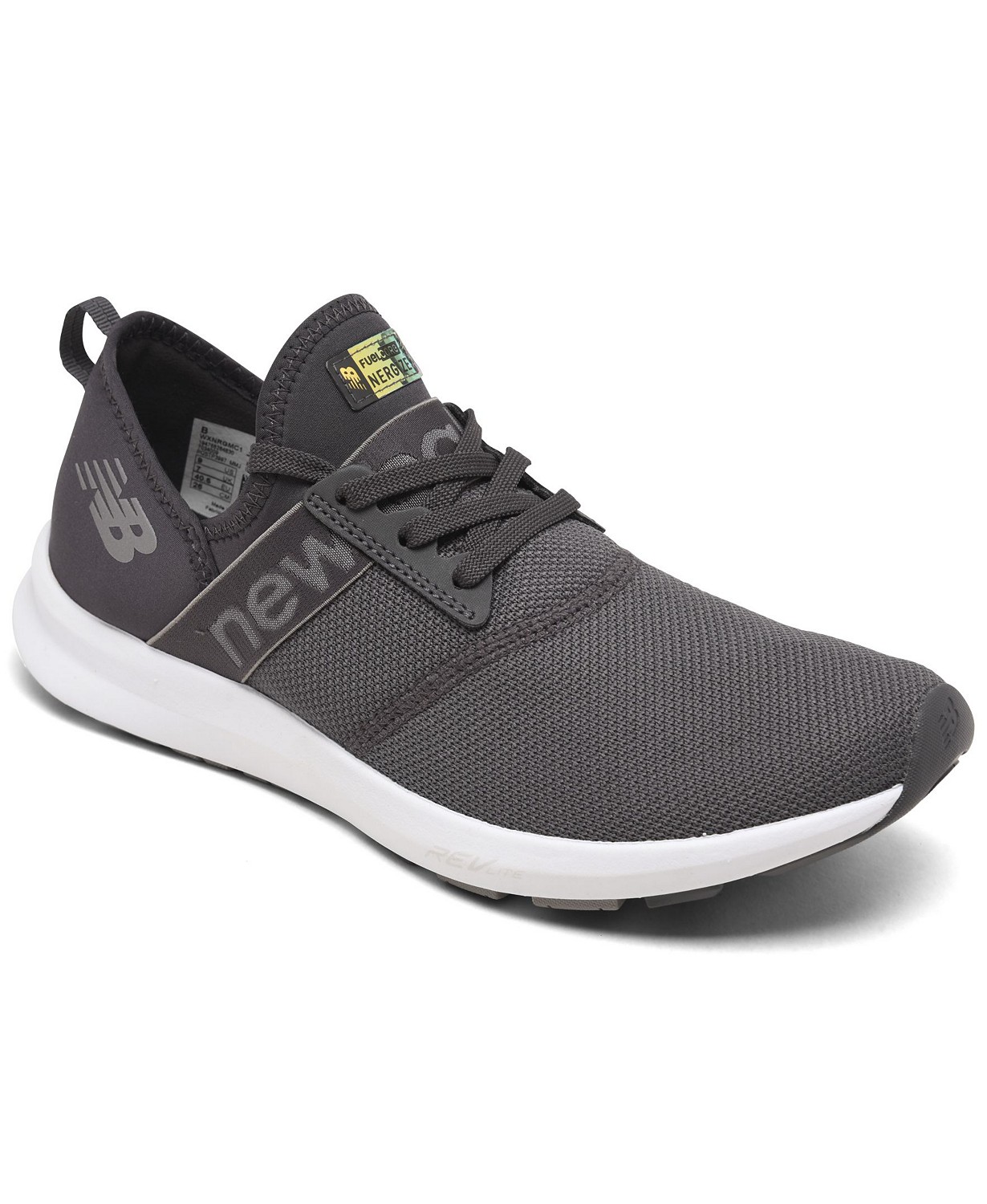 My thoughts on New Balance Running Sneakers:
I have actually had not tried a pair of New Balance Walking Sneakers previously. For one- I convince myself I need running shoes. That's fine, I have a couple pairs and will keep wearing them.
But these Walking Sneakers have a much more cushioned feel than runners, and I love the casual look and fit. They do lace up, but are more of a slip on sneaker. I have average width feet and the regular B width is perfect for me. Fit wise… please note these run almost a full size small. I had read reviews on them and wasn't surprised when I put on a pair in store. I ended up going up just a half size, but they fit snug and I wear thin socks. For that reason, sizing up would be my recommendation. They are currently available in sizes 5-10 in color Magnet (shown). These are on sale for $50 (reg. $65) and ship free.
Be sure to shop the full sale and see all the Finish Line Deals if you're looking for those highly discounted items, or just want to browse! Happy Shopping!
Love these Finish Line Deals? See more from Consumer Queen HERE