Cooking with Frozen Food – Crockpot Breakfast Casserole
This post may contain affiliate links. Click to read our Disclosure Policy . Click to read our Privacy Policy
This is a Sponsored post written by me on behalf of American Frozen Foods Institute and the Frozen Food Roundtable for SocialSpark. All opinions are 100% mine.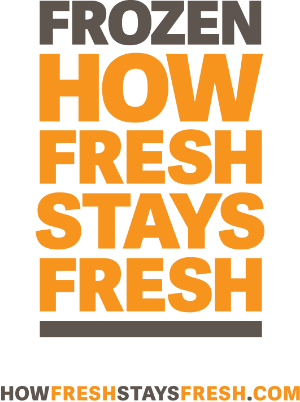 If you haven't visited our recipe blog My Royal Kitchen you are missing out! We have so many wonderful recipes and some of them have even been submitted by YOU our readers. As you can imagine I am such a busy person so I am not always able to cook from scratch. So whenever I can take a short cut without skimping on taste or quality I jump at the chance. Have you ever had one of those hectic days where you have completely forgotten dinner? I am going to admit that I have had plenty of those so I may not always have fresh ingredients on hand nor do I have time to run to the store. This is when I usualy turn to my grocers freezer. Cooking with Frozen Food is easy. I LOVE to stock up on frozen veggies. Most people don't even realize the difference between fresh vs frozen either. Did you know their are benefits of frozen foods ? Most of the time when you buy canned vegetables you are mostly paying for all that water weight that it's packed in? Freezing, naturally pauses the veggies and suspends them, locking in their freshness until you are ready to use them in your recipes. You should check out How Fresh Stays Fresh for more information on frozen food.
Now back to what I was saying about not having a lot of time on my hands. I have two teenagers in highschool and they say that breakfast is one of the most important meals of the day. Sometimes I feel like this one of the hardest meals because my kids literally get up so early that they are always rushing around. It's really one of the busiest times of the day. So I started getting creative with semi homemade meals.
This week I bought a bag of the Jimmy Dean Sausage Skilllets and some tortillas. The Jimmy Dean Sausage Skillets come with everything you need already chopped up and ready to go. I just have to add and eggs cooks in 15 mins. So instead of my kids easting poptarts an cereal they can have a great hot breakfast.
I also picked up a bag of Orieda frozen hashbrown and decided to make a breakfast casserole that could be turned on at midnight on low and be ready first thing in the morning. Want the recipe? Check out the Crockpot Breakfast Casserole Recipe on My Royal Kitchen.