5 Fun Halloween Ideas at Home!
This post may contain affiliate links. Click to read our Disclosure Policy . Click to read our Privacy Policy
If you're looking for a few ways to make this season special, see these ideas and cool new products for a Fun Halloween at Home!
"Disclosure: some products listed were provided to Consumer Queen at no cost; however any opinions expressed are my own."
Needing Fun Halloween Ideas?
It's a fact we've had lots of changes this year, and those changes will continue on into the fall and holiday season. If you have small children or school aged kids, you know it's sometimes a challenge to help kids make the best of it all.
We've all had to do our part to social distance. This has extended to cancelled (or modified) Halloween events in many areas of the country. If you're having a Halloween at Home this year, this post is for you!
If your regular events are cancelled or you don't think many in your area will be participating in trick or treat events, here are a few ideas.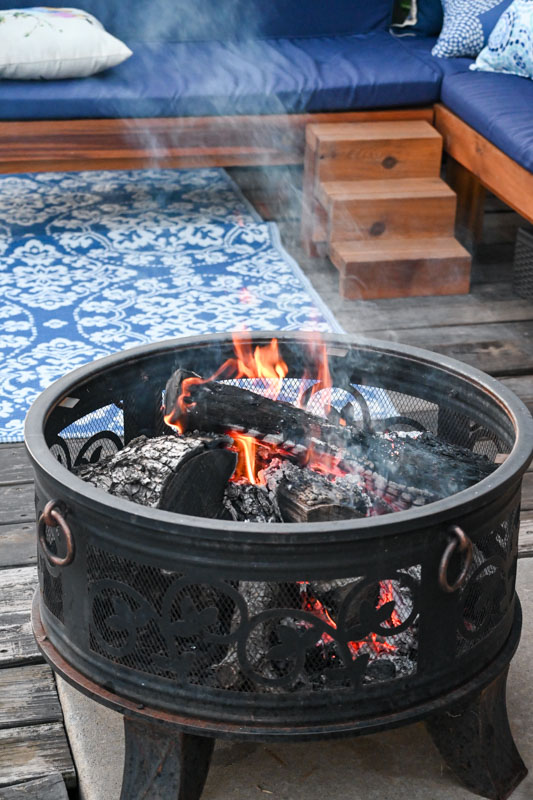 1. Have an Evening Campout in the Back Yard!
Make smores and eat dinner outside (something fun like pizza or Hobo dinners). If you have a firepit, be sure to start a fire and tell scary –well, not too scary– stories!
Camping themed toys are a great non-screen activity. We love this Magformers Camping Adventure Set! Even if you have a set of Magformers already, this set will connect/add to your current Magformers. Great for expanding your set! (Ages 3+. Available at Target. $39.99)
2. Make a Halloween Themed Dessert as a Family!
We all know how fun it is to decorate Christmas cookies. Just add this fun activity to your Halloween plans too! Make something easy like these Spider Oreos if you need a simple dessert you can easily help younger kids with.
For kids ages 6 and above, get everyone in the kitchen with the Chocolate Pen set from Real Cooking! This all in one tool lets you decorate cookies and more with a steady amount of real chocolate. Perfect for kids (and adults) who love decorating desserts but don't want anything overly advanced or difficult to use. It comes with 4 colors and the equivalent of 4.5 candy bars worth of chocolate. Made in USA. $29.97
3. It's Not All About the Candy!
Who says you need a bucket of candy for a fun Halloween? With more parents getting away from the sugary sweets anyway, opt for some cool new non-candy activities.
Crazy Aaron's Thinking Putty will outlast Halloween and provide lots of gooey fun. These Thinking Putty products aren't the regular putty we all had as kids. They come in lots of awesome textures and colors- and can even help inspire curiosity and interest in science. For Halloween, look for the Halloween Minis, coming soon. Ectoplasm glows a speckled green: Jack O' Lantern glows a bright orange; and Trick changes from purple to green and glows a solid green in the dark. $2.99 each; Ages 3+
4. Fun Halloween Ideas- Costume Fun
Even if you're not heading out to a Halloween Event, dress up in your Halloween Costumes and head out for dinner or even the park. You can always bring along candy to hand out (or let the kids hand out). We love Amazon's collection of costumes since you can purchase them last minute and also find kids' and babies' costumes for around $10.
5. Game Night and Candy Hunt!
Family game nights are a classic pastime, and for Halloween you can add in a few themed extras! Try this Peanut Butter Monster Munch for a sweet and salty snack. If you need a few ideas for games, head over to Amazon and check out this Halloween Bingo ($12.99) or this cute Halloween Go Fish Card Set ($6.99).
If games aren't your thing, have some special Halloween themed candy options available to make the evening special. We love the Boo Box from American Licorice Company, full of Halloween themed goodies.
From makers of Red Vines and Sour Punch, teamed up with Jelly Belly, Spangler Dum Dums, and Goetze Cow Tales to bring the unique trick-or-treating at-home experience – the Boo Box. Featured candy includes: Sour Punch® Bites & Straws, Red Vines® Original Red Twists, Jelly Belly® Candy Corn, Goetze® Mini Cow Tales and Spangler® Dum Dums. I also includes activities: Halloween word search, puzzle, and maze, along with a mask to color & cut out. $15.99. Shop Here
Hope you can use some of these ideas for a fun-filled day with your family. Check out other posts from Consumer Queen Below!